RASSEGNE
Visita questa pagina per essere sempre informato sulle rassegne che Victoria Cinema ti propone!
ENGLISH MOVIE
Ogni martedì alle ore 17.50 e 21.00
un film in lingua originale
a soli € 5,00! Per i possessori dell'English Movie Card ingresso a prezzo ridotto.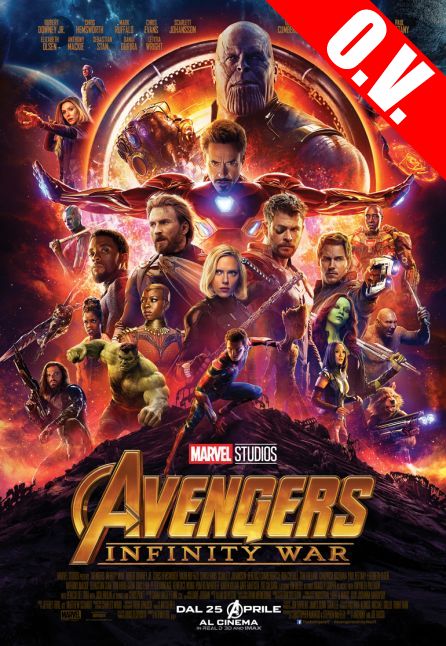 Martedì 08 Maggio
AVENGERS: INFINITY WAR | ORIGINAL VERSION
Regia: Joe Russo, Anthony Russo
Cast: Tessa Thompson, Scarlett Johansson, Karen Gillan
Nazione e anno: USA, 2017
Genere: Action
Durata: 156'
The Avengers and their allies must be willing to sacrifice all in an attempt to defeat the powerful Thanos before his blitz of devastation and ruin puts an end to the universe.